Senior Pictures
Our Senior Picture Package includes a portrait session which may be taken in a variety of settings. Senior pictures taken may include a studio session, a favorite outdoor setting or your special school interests. Choice Photography will fulfill any request within our means to give you that unique, personalized senior picture.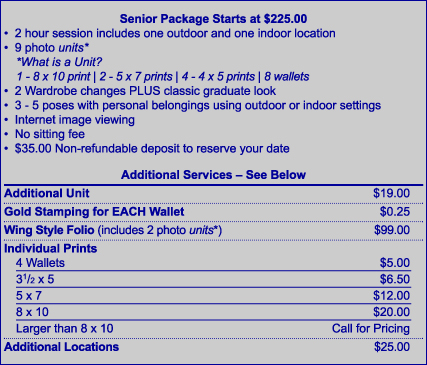 Click the button below to preview our gallery of senior pictures.
More senior info see www.indianapolisseniorpictures.com.